Welcome to another edition of the online Resale Rights Newsletter. Today's brand new master resale rights product is Organize Your Money With Quicken and you can get it below for just $2 with the OTO upsell that also comes with master resell rights as a bonus. There is also plenty of great Internet Marketing related tutorials below the offer as well.
Today's Special Deal: Organize Your Money With Quicken and Bonus For Just $2
Give Me Sixty Minutes And I'll Show You How to Fully Organize Your Small Business Finances
In this Course, You'll Find Out How To Use Quicken Home and Businesss To Create Easy To Use Financial Statements
Whether you are just learning how to use financial software, or you'r an old pro, understanding how to use it to get organized is vital to help you to make the right decision for the right reason.
Think of what it would be like to look at something that you want to buy or something you need to invest in, and be confident as to what kind of impact it can and will have in your business. Once you understand the fundamentals of your financial statements, you can make solid decisions about everything you do in business.
Here's what you'll discover in this course:
Using and Navigating Quicken
Working with Cash on Hand
Setting Up for Paypal
Categorizing Transactions
Part Business/Part Personal Transactions
Tracking Cash Purchases
Montoring Cash Position
Tracking Mileage
Securing Your Data
Working with PayPal fo Business
Understanding Financial Statements
Working with Uncategorized Transactions
  

Today's Bonus Master Resale Rights Product
Organize Your Money With Quicken ADVANCED
Now You Can Get Instant Access To A Practical "Hands On" Video Course With 15 Additional Over the Shoulder Video Tutorials Showing You HOW to Do What You Learned In the Course…
Now you can have an instant OTO upsell for the main product. Comes with ready made OTO offer sales page!
Extra Videos Include:
Video #1
The Difference Between Accounting and Tax Statements
Videos #2 and #3
Invoicing Clients
Video #4
Accounging for Recievables
Video #5
Working With Personal Funds
Video #6
Crediting An Invoiced Client
Video #7
Making Sales On An Affiliate Platform
Video #8
Creating an Categories for An Affiliate Sale
Video #9
Borrowing From Your Credit Card
Video #10
Paying Back Your Credit Card
Video #11
Outsourcing Expenses
Video #12
Buying Items for Resale
Video #13 and 14
Selling Items As Inventory
Video #15
Tracking Your Bitcoin Value
Download How To Make Money With Quicken and The Bonus OTO Offer Package For Today's Special Discount Price of Just $2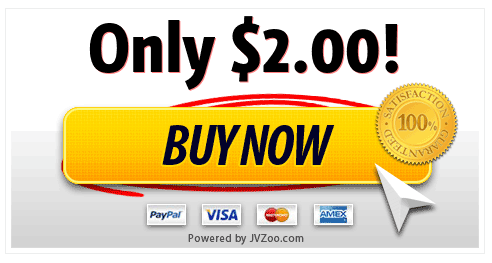 Today's Hot Internet Marketing Product…



Today's Roundup Of The Best Internet Marketing Tips & Tutorials From The Top Blogs in The Industry…

Top 5 Marketing Trends For 2018
5 Marketing Trends That Should Influence Your 2018 Budget– Between wrapping up end-of-year campaigns and aiming to finish 2017 on a high note, it's tempting to live in the moment and procrastinate on your 2018 strategy development. This growth can't depend solely on beating 2017's performance numbers and ROI. Marketing leaders need to step back and examine the big picture of what's happening across their industry.
Avoid These Common Facebook Ad Mistakes
Don't Go Broke With Facebook Ads – Avoid These Mistakes | John Chow dot Com – Facebook advertising can be very lucrative, but can also be very expensive. You have to be well versed in Facebook marketing to optimize your ads for conversions. No matter what advertising platform you choose, it's important to pay less per click than what you are averaging per conversions.
Snapchat Unveils its Latest Ad Format Called Promoted Stories
Snapchat's new Promoted Stories format gives advertisers their own slot in the app's Stories tab –  On Friday, Snapchat unveiled its latest ad format called Promoted Stories, which inserts a branded Story in the mobile app's Stories tab among the organic Stories from the accounts a person follows, the original Shows that Snapchat licenses, the Our Stories it curates and the Publisher Stories that media companies produce for Snapchat.
New Marketing Opportunities With Snap's Context Cards
The Marketing Possibilities of Snap's Context Cards – DMN – This past October, Snap introduced Context Cards. This new feature allows someone viewing a photo or video Snap to swipe up to find additional information about the location featured. According to Snap's official website, "with Context Cards, Snaps have become the visual starting point for learning more about the world, empowering our community to get more information about anything that catches their eye."
Do You Know The Difference Between Content Marketing, Content Strategy, and Content Marketing Strategy
3 Definitions Every Content Marketer Should Know  – Are you looking for a job – or looking to hire someone – in a field associated with "content marketing" or "content strategy" or "content marketing strategy"? For example, search job postings for "content strategist." Go ahead, don't be shy. I'm willing to bet that you're staring at a list of duties around writing, editing, and publishing content.
How To write Engaging Content For Readers and SEO
How To Write a Good Blog Post That Gets Engagement and Traffic – The idea of writing your first blog post can be quite exciting. Once you begin working on a post, though, you realize it is just as daunting too. That is because there are quite a few things that you need to do to write a killer post that your target audience and the search engines will fall in love with.