There is a number of ways you can set up a sales funnel from promoting your own products or affiliate programs. Sales funnel can include an immediate trip wire and fast small sale and segmentation of your lists to a much longer and slower information laden sales funnel. Below you will see some excellent guides to teach you the various sales funnel methods…
So why should you have a sales funnel?
Almost every one complains about not getting enough traffic to their site. However… almost all of the same people are not doing enough to maximize the profit potential from the current traffic they have.
What if you went into an offline store and there was no customer service (sales people) at all?
For customers who already know exactly what they wanted this probably wouldn't matter to them and the store would make a few sales.
However, if you was unsure of what product was best for you, and you wanted to ask an expert before purchasing things like… what size, what material, is it designed for the conditions you will put if through, is there any out the back in a different color, and so on…
Without the people in the store to guide you through the buying process you will leave that store and go some where else and this is  a bigger problem online when people are making a purchasing decision. If they think they want your product but they have too many unanswered questions causing lingering doubts they will not purchase. And that person may not even remember where your site is again let alone come back to it…
That's why it is so important to ask visitors to your site to subscribe to your email list and into your sales funnel.
So your sales funnel is your automated customer service (sales person) to walk your potential customer through the process.
You are actually steering them towards a purchase that will fit their circumstance just as an offline shop assistant would do. By implementing a sales funnel you will increase your profit margin from the current traffic to your site which obviously benefits you however, you are creating this extra income by assisting your customers.
Essential Sales Funnel Tool: Sequential Autorepsonder
A sequential autoresponder allows you to automatically send preloaded messages to your subscribers at any time interval you require. So… I can set the welcome message for immediately after sign up, second message for the next day, than the next message 2 days after or 3 days or even 100, whatever I like.
You can even select what days. So maybe I only want to send messages on Tues and Thurs so I set the autoresponder to do so. You can even select what time, perhaps I want to send the emails at 8am on those days.
You can write your messages and load them in the autoresponder and you have an automated sales person. Based on feedback and results you than adjust, rewrite or change the sequence to improve, pretty much just as you would train a sales person in an offline store to do better if you were the manager.
Preferred Tool: Thriveleads
I love this Wordpress plugin as it provides an easy way for you to use all of the modern methods to capture subscriber emails by using optin forms on your site, popups popovers, top and bottom bars and the list goes on.
So… Let's now have a look at the sales funnel guides below!
This a Podcast you can listen to or you can also read the guisde as an option as well… Wanna know how to make money with your blog on autopilot? Listen as Yaro Starak shares his best tips on how to build your blog sales funnel.
Brief overview:
Yaro's Story
Selling Your Own Stuff
Why Build a Sales Funnel?
How to Build a Sales Funnel
Final Tips
These guys have compiled 11 sales funnel templates for you that you can steal, customize and launch in a matter of minutes – REALLY! Check it out!
Templates include:
1. The Free Book + Shipping Funnel
2. Simple Coach, Consultant & Agency Client Generating Funnel
3. The Simple Real Estate Funnel
4. The Perfect Webinar Funnel
5. The Fishbowl Funnel
6. The Real Stuff Funnel
7. The Product Launch Formula Funnel
8. The Report To Tripwire Offer
9. The Simple Advertising Funnel
10. The Free Offer Consulting Funnel
11. One-on-One Coaching Call Funnel
You keep looking at your traffic wishing it was higher and thinking it'll solve all your problems. Dustin and Lacey Baier run a healthy food blog and while they were clearing 5,000 visitors a day, they were also losing money. They had created a site that generated a ton of traffic but their email and sales funnels were not optimized…
Topics covered in this guide:
This food blog went from $183/month to $2K/month with this 4-part sales funnel
What to Do When You're Struggling to Monetize
How Better Email Collection Led to An Increase In Monthly Email Subscribers by 726%
Creating a Congruent Funnel Generated a Sale A Day For Our Business and It Can For You Too
Create a Lead Magnet But Keep It Congruent
Craft an Introductory Offer Matches the Read Magnet and Lead Magnet
Monetization Strategies and What Worked For Us
Start Leveraging Your Strengths
Optimize Your Revenue Rather Than Worrying About Traffic
With all the talk about how great Facebook advertising is Neil explains why a sales funnel is vital to make it work.  As he points out, it must be sensible, logical, and take into account the fact that most Facebook users aren't in a "buy now" mindset.
Here is what Neil covers in this guide:
Step 1 – Create segmented content
Step 2 – Promote content to your "warm audience"
Step 3 – Target "lookalike audiences"
Step 4 – Promote your best content
Step 5 – Effective remarketing
Step 6 – Using the Facebook pixel
Step 7 – Remarketing with a video
Step 8 – Remarketing yet again
Step 9 – Warming up your leads even more
Step 10 – The hard sell
As I have said before I really like the ecourse idea and I'm still mulling over ways to incorporate them in my business. Bastian has created a…  Step-by-Step Guide to Building an Evergreen Marketing & Sales Funnel to sell your Online Course on Autopilot.
Here is a quick breakdown of what he covers:
1) Write a Blog Post to Pull new Leads into your Funnel
2) Promote your Blog Post to Attract Readers
3) Convert Readers into Email Subscribers with Content Upgrades
4) Retarget Everyone with Facebook Ads who don't Convert through your Content Upgrade
5) Create Trust and Establish a Relationship with an Email Sequence
6) Story-Sell your Online Course
7) Include Upsells to Increase your Customer Lifetime Value
8) Retarget Everyone who Reads your Sales Page but hasn't become a Customer yet
Want to generate more revenue in your business, without having to work more hours? In this post these guys show you how to create a sales funnel the RIGHT way…
This guide covers:
What is a Sales Funnel?
The Simple Way
The Surefire Way
The Read Magnet
The Lead Magnet
The Introductory Offer
The Value-Driven One-Time Offer
The Core Offer
Capturing Lost Leads and Customers
Struggling to build a successful sales funnel? Find out the 3 key components of sales funnels to increase conversions and boost sales.
Items covered:
Sales Funnel Component #1: Traffic Generation
Sales Funnel Component #2: Lead Conversion
Sales Funnel Component #3: Lead Nurturing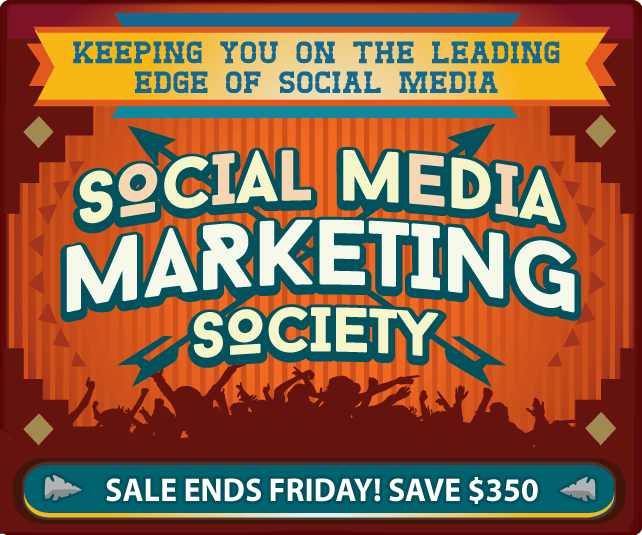 Do you have an automated way to market to your email list? Are you thinking of creating a sales funnel? To explore how to automate your email marketing, you should listen to this interview with Yaro Starak.
You will learn:
Yaro's Backstory
How an Email Sales Funnel Works
Examples of Successful Email Funnels
How to Get Started
Setting Up the Sequence
Facebook has made it much easier for marketers to promote offers and products – here are five steps to help you get more out of your Facebook campaigns.
Here is what is covered:
1. Create an Irresistible Email Lead Magnet
2. Create an Optimized Facebook News Feed Ad
3. A Conversion Focused Email Autoresponder
4. Create a Tripwire to Easily Convert Subscribers into Buyers
5. Offer Your High-Priced Product to Your Buyers
When your call to action doesn't match the intent of your audience, you're going to see a sharp decline or limited lift in conversions for a given piece of content or landing page.
Topics covered:
The Design
The copy
The value proposition
Placement in the funnel
Top of the Funnel
Middle of the Funnel
Bottom of the Funnel
Kissmetrics Campaigns
All in all adapt the above guides to suit your own needs and more importantly a funnel that will be designed for your audience. Experiment with different ideas, check open and unsubscribe rates and adjust as you go.