Marketers are really their own worst enemy bombarding anything SEO related that is a perceived to be a loop hole which is really short term thinking as they are so obvious and such a nuisance those loop holes soon close.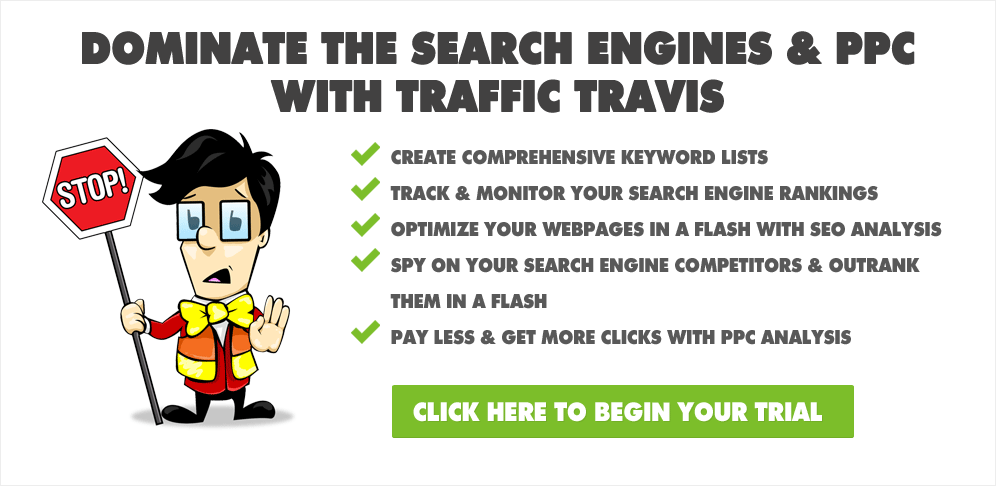 Commonsense, white hat and ethical search engine optimization will see you reap long term benefits…
The guys over a backlinko try to take the confuseion out of white hat SEO? They have prepared an excellent step-by-step case study that will teach you how to execute a successful campaign.  The result of this case shows a technique that generated jsut shy of 42,000 page views, a number 1 ranking and $100 grand in monthly recurring revenue…
Here is a very brief outline of what is covered in this guide:
Step #0: Find an Awesome Keyword
Step #1: Find Content That Already Ranks for That Keyword
Step #2: Create Something That Deserves To Be #1
Step #3: Promote Your Epic Content
It is a tough game trying to get to the top of the search engines but an extremely rewarding one if successful. The guys iver at nichehacks have created a commonsense guide that will give you the best chance to earn a place at the top of Google's first page.   Search algorithm updates are happening every few months, and Google is constantly enhancing the way it operates and helps users find the most relevant search results for their queries.
1.Use Responsive Design and AMP to Optimize for Mobile Users
2. Optimize for Google Rich Answers to Drive Additional Traffic
3. Refine Your Website Copy to Boost User Engagement
4. Create Long, In-depth and Insanely Actionable Content to Outrank Competitors
5. Focus on Link Relevance, Not Just Authority
6. Build, Grow and Leverage Relationships to Power Your SEO Strategy
7. Regularly Update and Relaunch Old Content for More Traffic
Continuing with the guys from nichehacks that have another very practical SEO guide about what is called high authority whitehat backlinks, because they provide the only long-term and sustainable way to stay on top of Google search rankings. One example of the many statistics they provide in this guide is the research done by Moz which shows the higher the quality of your backlinks, the higher your search rankings.
Here is a brief overview of what they cover:
1. Use Guestographics To Get Authority Contextual Backlinks
2. Create Data-Heavy Content to Build Whitehat Backlinks
3. Give Testimonials to Services You Trust & Get A Link In Return
4. Use the Broken Link Building Strategy To Steal Others Links
5. Use the Skyscraper Technique to Earn Powerful Backlinks
6. Get Easy Links from AllTop and Other Blog Aggregators
7. Get .Edu Backlinks from Resource Pages
8. Share Detailed Case Studies To Attract Backlinks
9. Become a Case Study for an Influencer by Having Success With Their Strategies
10. Reach Out To Relevant Blogs To Promote Your Content
11. Use HARO and MyBlogU to Get Authority Backlinks
12. Find Your Unlinked Mentions and Claim Your Link
13. Link to Relevant Content and Reach Out
14. Submit Content to Round-ups and Link Parties
15. Submit Your Site To Web 2.0 and Website Feedback Services
Time to Start Building Powerful Whitehat Backlinks!
This is an excellent 6 part video series showing you the importance and effectiveness of  what s called – Tiered link building. This type of linking is one of the most effective methods of link building at the moment. It offers a huge range of benefits which can help protect you from future Google Algorithm updates. A lot of people are confused by tiered link building so Matthew has broken it all down step by step so us lesser mortals can understand…
This an epic guide and considering that Search Engine Optimization (SEO) is can be the difference between capturing high page rankings in Google, for relevant keywords, and remaining undiscovered and anonymous. Organic traffic from search engines is generally the largest (and most valuable), single source of traffic making it a vital component of any successful online venture. This guide goes into quite a bit of detail and should help you immensely…
This another excellent guide that goes into quite a bit of detailed step-by-step process, showing you exactly how to replicate CoSchedule's successful SEO content strategy to increase rankings and drive traffic. This is great teaching and case study tied into one. The biggest thing for me is patience! The graph they show about how their traffic gradually increased over time should be stuck on the fridge or somewhere as a reminder to persist.
This a relatively short case study but a very powerful one nonetheless. They show how they took a clients website which was not optimized for search engines and appearing nowhere near the top of Google for relevant search terms. This case studies shows the steps they took to revive this site so that it s now ranking well…
This guide shows how publishing company Vox.com regularly update and re-sharing older content. As a result they get better SEO rankings and it happens even if their previous content creation efforts were uneven and not particularly focused on SEO.
This guide covers:
What Should You Be Updating?
Actually Updating and Fleshing Out Your Old Posts
How to Double Your Website Revenue (Without Increasing Traffic)
Live-Updating AMPs Now Available for Beta Testing
The Daily Ritual Buffer Uses to Boost Traffic to Their Best Posts
Tom Demers
How to Execute Scalable Enterprise Link Building Campaigns
Why Aren't You Using Remarketing Yet?
A Hard Knocks Entrepreneur Who Started a Creative Empire
The Beginner's Guide to SEO
Subscribe to SEJ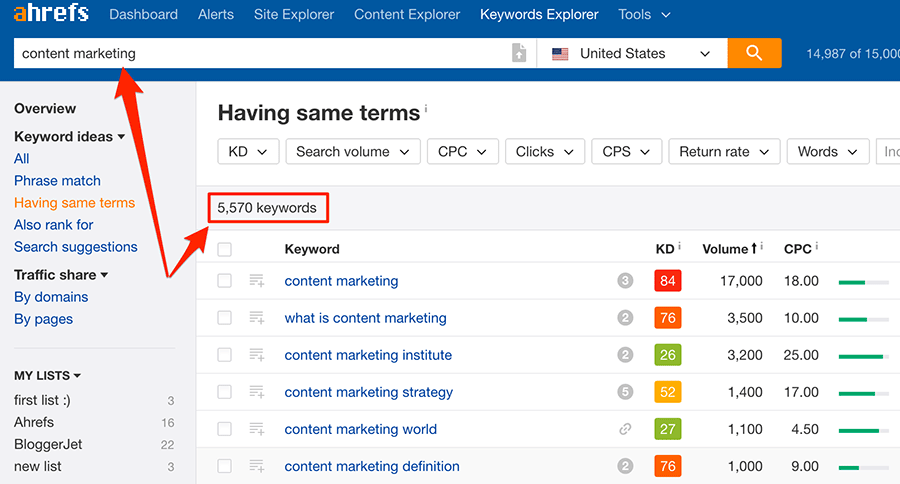 This another epic guide and goes into quite a lot of detail and is an excellent keyword research tutorial. Laying the foundation with proper keyword research is one of the highest return SEO activities you can do. This guide will teach you how to get it right from the beginning…
Here is a brief run down of what is covered:
#1. Start with seed keywords
#2. Generate keyword ideas
#3. Understand keyword metrics
#4. Group your list of keywords
# 5. Prioritise
What a great way to finish our top 10 with this excellent guide by Jodi Harris. Here is what she has to say and I bet most of you reading this right can relate to it… If you are creating stellar content, distributing it across the most appropriate channels on a consistent basis, and still aren't getting the traffic results you expect, it's probably time that you faced a harsh reality: If your content isn't appearing on the first results page for relevant search queries, your target audience may never know it exists. Fortunately, just because audiences haven't been discovering your content on their own doesn't mean you need to scrap everything and go back to the drawing board. Chances are the content you've created still holds plenty of value — and with a few simple steps, you can save it from obscurity.
Here is a summary of what Jodi covers in this guide:
Step 1 – Audit your content
Step 2 – Conduct a rankings audit
Step 3 – Research keywords and ideation
Step 4 – Explore the potential in proof terms and semantic terms
Step 5 – Enhance and optimize your priority pages
Well there you have it… Search engine optimization is essential for your web site however while you should do what you can to cover the basics don't get caught up in the whole SEO game. Create legitimate content and implement some of the above strategies and then get on with your business.